FileMaker 18 Security Enhancements
---
FileMaker 18 Security Enhancements
Among the ensemble of new things to play with, FileMaker 18 brings with it a collection of security enhancements. Some of these changes include a redesigned Manage Security dialog aimed towards improved ease of use, an ability to manage FileMaker users without the need to have Full Access privileges, and a security warning for potentially malicious plug-ins.
Manage Security Redesign
The Manage Security dialog has been redesigned, combining the Detail View and Basic View into one new display.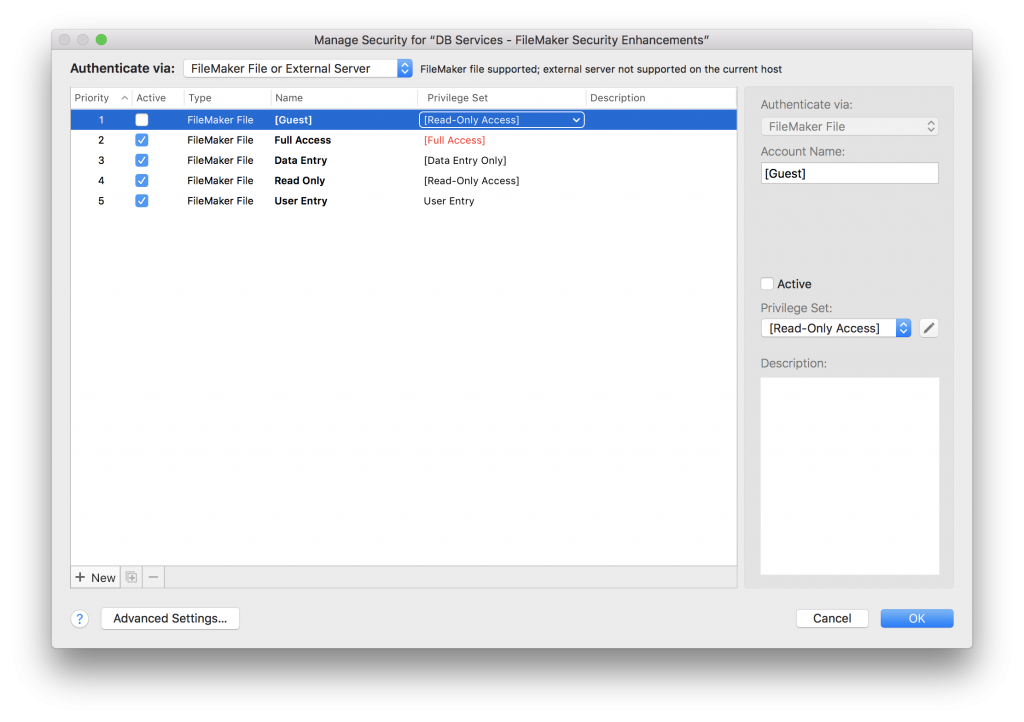 Clicking an account name will make the detailed settings of the account slide in from the right, where users can still personalize the settings per the individual. The "Advanced Settings…" button in the bottom left pops up the Extended Privileges, Privilege Sets, and File Access settings in the original Manage Security dialog.
Managing Users Without Full Access
Arguably the biggest enhancement lies within the ability for non-Full Access users to manage the security of a FileMaker file. Now non-power users will have the ability to add and manage non-Full Access accounts in the Manage Security dialog without having to contact a developer or an administrator. However since the default privilege sets cannot be changed, accounts with this power will have to use a custom privilege set. This setting can be enabled under the "Edit Privilege Set" menu of the Manage Security dialog.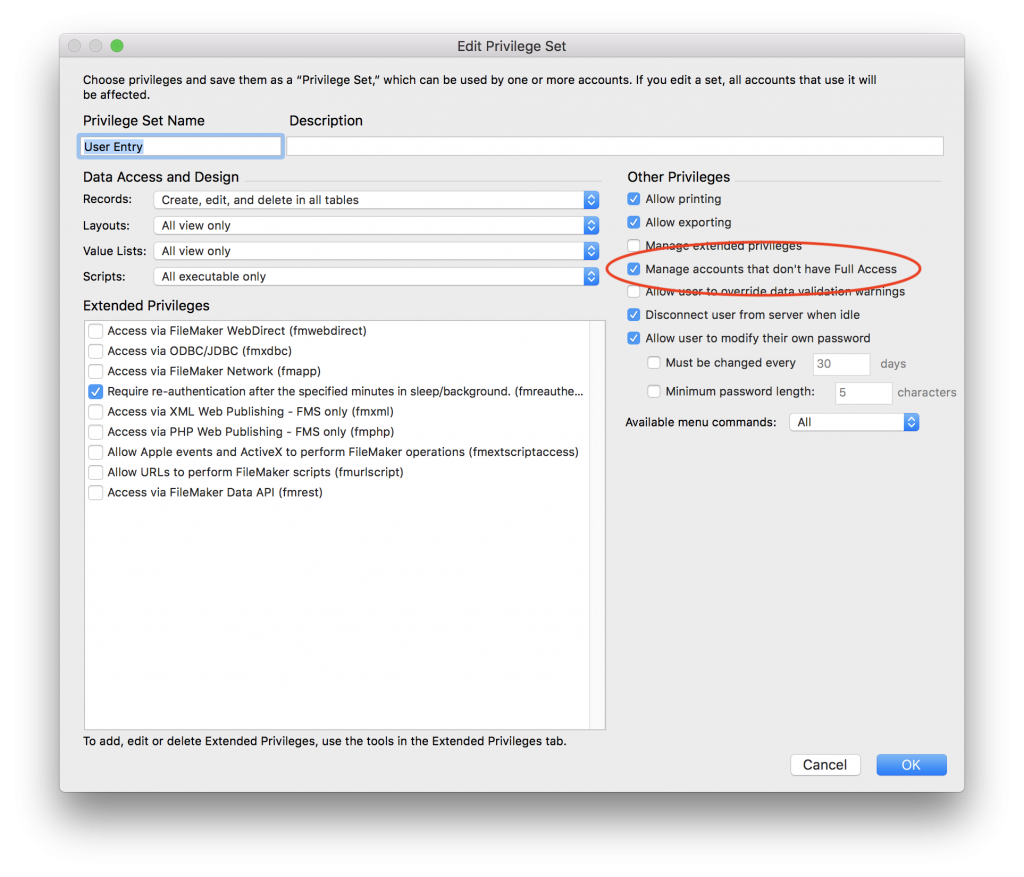 Unsigned Plug-in Notifications
Additionally FileMaker will now display a notification on startup when an installed plug-in is not signed by its developer.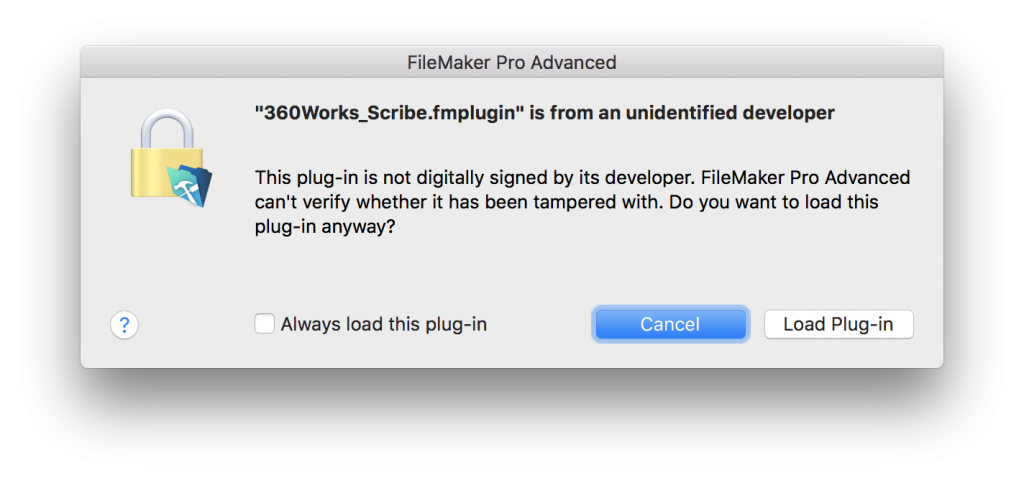 This is a measure taken to notify users that one or more of their plug-ins could have been potentially tampered with. This dialog gives the user the ability to choose whether they would like to load the unsigned plug-in. Please note that if you auto install unsigned plug-ins in your solution you will have to make sure Set Error Capture is set to Off to for users to get the warning. The auto installer will otherwise fail if Set Error Capture is set to On.
Conclusion
Managing security for your FileMaker solutions has become more intuitive and user friendly, while also keeping users more informed of security risks. Contact us if you would like help securing your FileMaker solution.
Download the FileMaker Security Enhancements Database
Please complete the form below to download your FREE FileMaker database file.
Name

*

Company
Phone

*

Email

*

FileMaker Experience

*

New to FileMaker Platform
Existing User of FileMaker
Existing Developer of FileMaker

Terms of Use

OPT-IN: I agree that I am downloading a completely free FileMaker application file with no strings attached. This database is unlocked, and I may use it for my business or organization as I see fit. Because I am downloading a free database, I agree that I should receive occasional marketing. I understand that I can OPT-OUT of these emails at anytime.
Did you know we are an authorized reseller for FileMaker Licensing?
Contact us to discuss upgrading your FileMaker software.